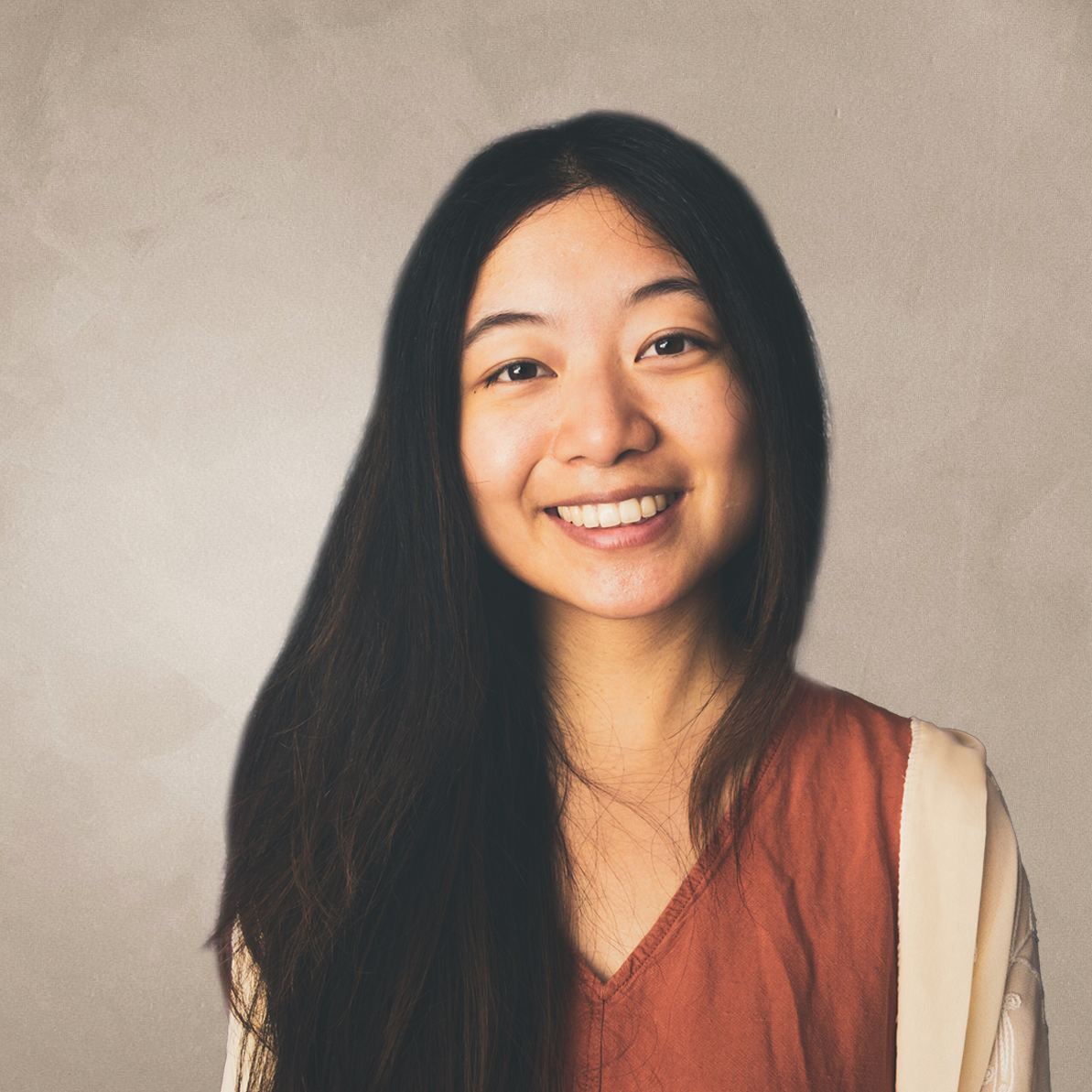 About Me
Hello! I'm Sarina, and I work with data and art for a living. I'm currently a data scientist in Los Angeles, where I play with data visualization, data engineering, and data science. I enjoy using spatial creativity and logic to influence the way people form judgements.
I made this website to showcase my journey combining creativity and data with the goal of collaborating with others and inspiring many more. I'll try my best to describe the design process, coding challenges, and takeaways from each project.
Skills
I strive to build end-to-end products. Therefore, I play multiple roles throughout a project.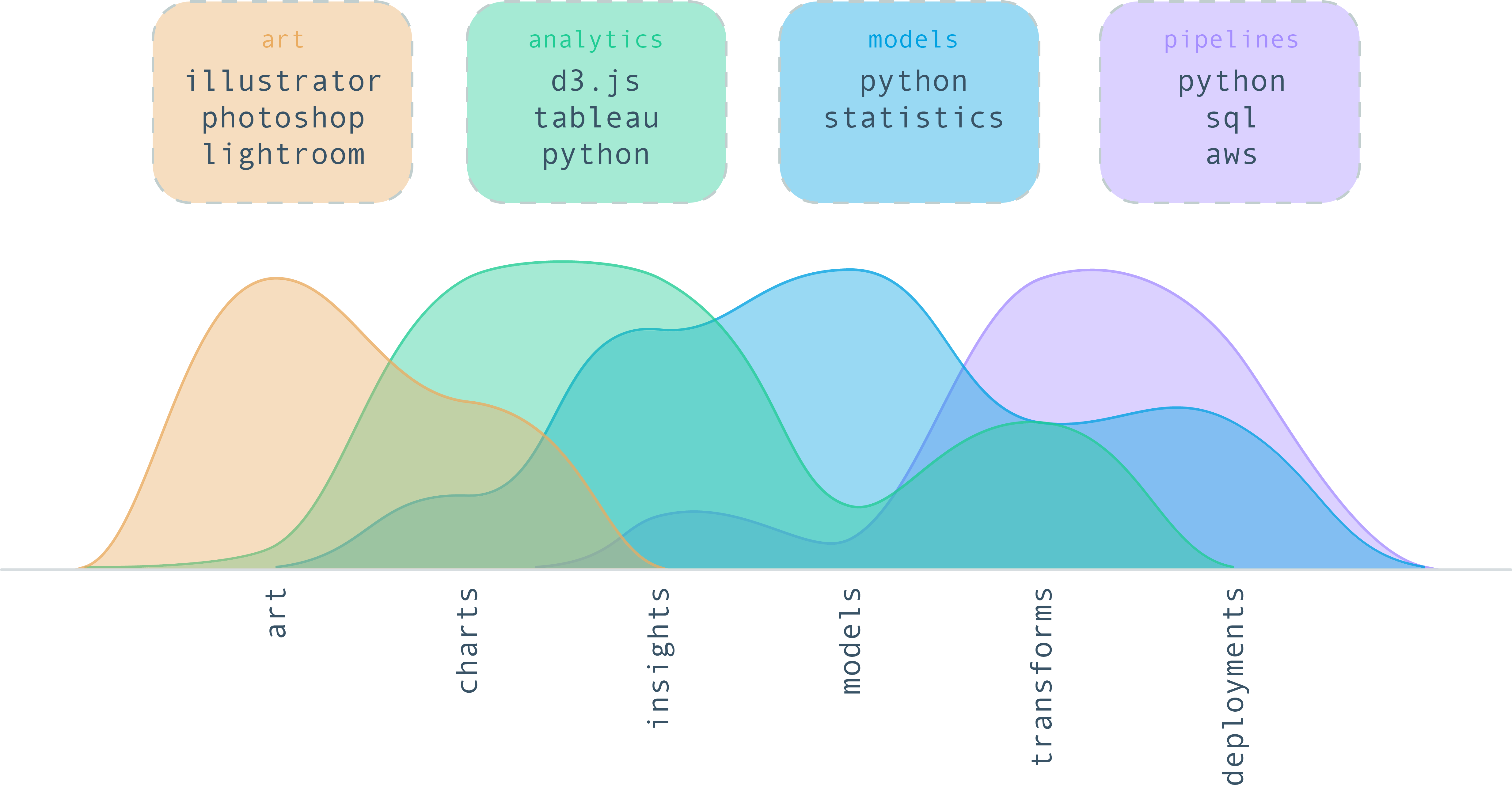 My Journey into data visualization
I started out as a bioengineering major at UC Berkeley because I watched the movie GATTACA in my high school AP biology class and thought it would be cool to design people. I imagined magically tweaking someone's kid to grant their cosmetic preferences - green-colored eyes or a perfect height. In my first semester, I realized that I didn't want to jump straight into grad school, nor did I want to work in a lab.
After asking upperclassmen about their majors within the College of Engineering, I decided that statistics was the most intriguing and applicable to industry and everyday life. I switched to Industrial Engineering and Operations Research, and I knew I made the right choice when I took my first probability class.
In my junior year I took a semester off to intern at The Walt Disney Company, specifically Workforce Management in theme parks. I sat behind Space Mountain in Disneyland! Although I worked with numbers, I discovered that my design background was incredibly effective at work. Since my department consisted of those with people-skills rather than technical-skills, the biggest challenge was to talk without boring.
Having self-taught much of the Adobe Creative Cloud suite while doing publicity on campus, I upped my presentation game by sneaking in graphic design. I spent a lot of time storyboarding, making custom icons, and iterating with my manager who was very supportive of me trying something new. During my presentation, the people who were normally quiet, non-technical, or not even involved in my work were proactively chiming in and answering questions for me during Q&A. It was such a big hit that they asked me to share with more people.
It was a no-brainer that art was a special skill to have in the data realm, and I wanted to unlock more potential. From then on, I always thought about how I would visualize complex topics. I believe that art influences how people perceive the results of my work even when the show is the often at the last part of the project.
I have incredible mentors
I am grateful for my friends, coaches, and coworkers that give me constructive feedback and career/life advice. I have shoutouts for the 2 who helped me get started on something pivotal in my journey.
Roberta helped me develop my unique presentation style by encouraging me to try my unconventional ideas and informing me how my audience would respond to my delivery. I will always extend a huge amount of gratitude to her when I was her intern at The Walt Disney Company.
Ravin Kumar inspired me to build end-to-end data products, proactively gave me feedback on my code, and introduced me to D3.js. I will always thank my mentor Ravin Kumar who was my former coworker at Sweetgreen.
Let's get in touch!
Besides working full-time in analytics, I'm open to new projects, collaborations, outreach, and mentorship.